a qualified yoga teacher.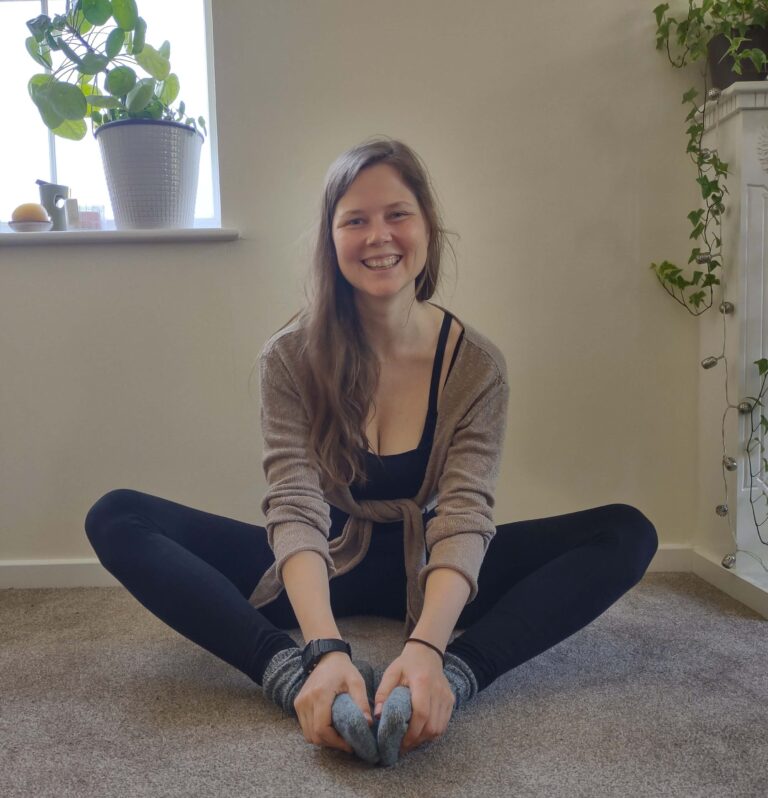 a qualified Hatha Yoga teacher, Level 2 Mindfulness Meditation teacher and Poppy Perinatal Yoga Teacher, and currently in training for my advanced yoga certificate. My classes are inspired by a variety of teachers and movement practices, including Hatha Yoga, Forrest Yoga, Somatics and Functional Movement. They include a mix of strength building, playfulness, stretching, balancing and meditation, designed in a way that is accessible for a diversity of bodies and energy levels.
My classes are suitable for beginners and pregnant or post-partum people. Upon request, I can offer one-to-ones or 6-week online beginners' courses in meditation or yoga, should you prefer to learn from the comfort of your own home, with friends or family, first. I also teach classes for the staff of corporate clients.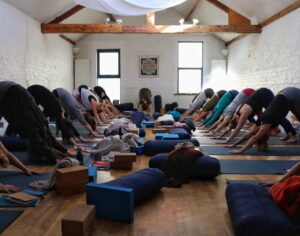 An all levels class at the wonderful BFC in Speedwell, Bristol.
£5.50 drop in, £4 concession
and membership options available.
Wednesay, 7-8pm
@Brunel Fitness Centre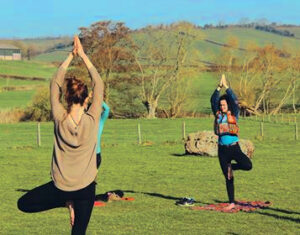 A more invigorating class, to sweat away any stresses from the week and set you up for a
relaxing and more grounded start to your weekend.
Suitable for students with some
experience of yoga, or a stronger fitness practice in general. See CYC's website for
membership options.
Friday, 12:00-12:45pm
Zoom @CliftonYogaClub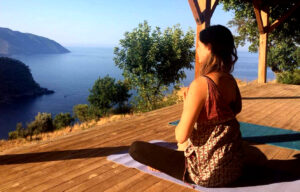 Available for one-to-ones, group classes, workshops, corporate teams, and more.
I negotiate prices that work for my students or client to make yoga accessible to as many
people as possible. Get in touch and let's see if we can work something out.
Adjusted practices
" Sophie is wonderful! She always encourages time for reflection, to adjust your practice to how you're feeling in the moment, and to really listen to both your body and mind. She's very kind and attentive, and was all too happy to focus a class on a particular area of the body when I asked. Her classes feature a diverse mix of different positions and movements, but always with clear options to slow down or to take it easier if needed, so I feel as if I'm gaining a good grounding while also being able to keep up. "
Nicky Jenner
Everyone has something to learn from Sophie
" Sophie is a unique and brilliant yoga teacher. She weaves always perfectly matches writings and teachings with her yoga practice to open your mind and your body. I always leave Sophie's sessions feeling calmer and having learnt something new about myself. Her style is warm and open I would recommend her to those completely new to yoga and advanced yogis; everyone has something to learn from Sophie! "
Ellie Bird
I leave the classes feeling positive
" Sophie is a great teacher and creates a relaxing and laidback environment that helps you make the most out of your practice. I always leave the classes feeling positive! "
Frances Jenner
Great Variety
" Sophie has a really intuitive way of teaching and always seems to know what to say to help us better understand a pose.  The classes are relaxed and informal, taking some of the pressure off and making it easier to push yourself at your own pace. I am really enjoying the variety of each week too. "
Danni Rochman